We're excited to announce new user-driven chart enhancements in Sterling Trader® Pro and Sterling Trader® Elite 10.12.
In the latest version of our charts we've added Background Watermarks and Interval Buttons.
Background watermarks We now allow you to show the chart symbol and description in the chart background, making it easier to identify multiple charts at once.
Interval Buttons We added the ability to switch between time frames by clicking on an interval button, allowing traders to quickly and easily switch time frames
To take advantage of the new functionality, simply right-click in the chart area and select 'Settings' to get to the settings menu. You can add the background watermark by selecting "Show chart description" and selecting the font size that works best for your layout.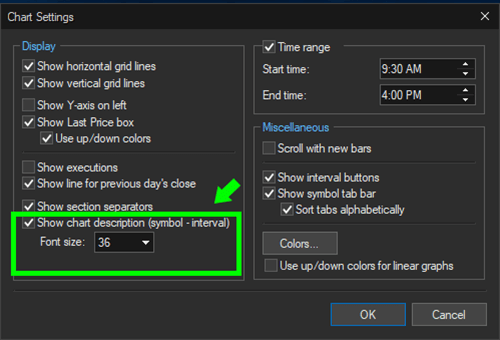 In the same Chart Settings window to add the interval buttons, simply check the "Show interval buttons" checkbox.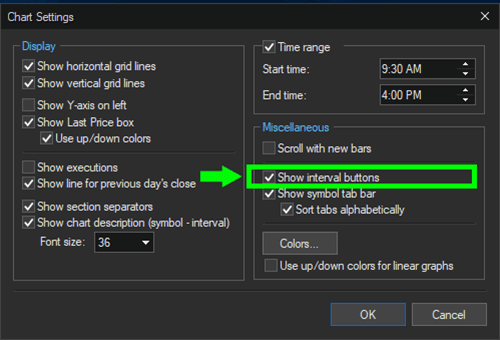 Please contact Client Services for questions, demos, etc. via phone at 1 (312) 346-9600 x290 or via e-mail at [email protected].